Small Moves in Fayetteville
Hiring our The Spirit Moves Moving Company of Fayetteville, GA can make your home, business, or apartment small move smoother, more efficient, and more affordable.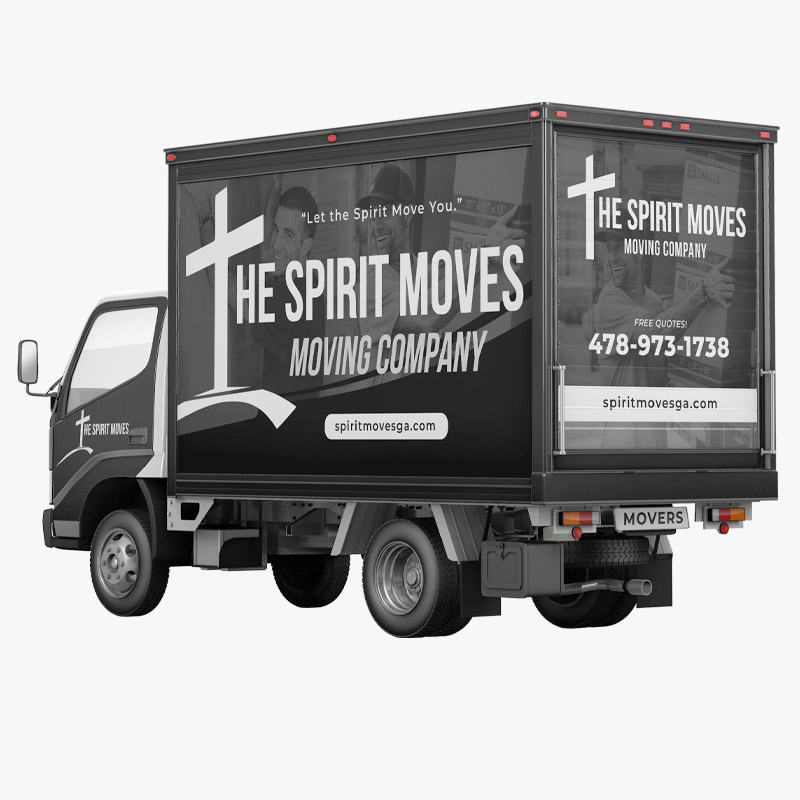 We Provide Small or Single-piece Moves
What is considered a small move? Typically a move that involves moving only a single or few pieces of furniture or boxes (such as a piano).
If you're planning a small move, such as moving to a new apartment or dorm room, you might wonder if hiring a professional moving company is worth it. While small moves might seem manageable, they can still be time-consuming and stressful.
The Spirit Moves, serving the Metro Atlanta area, specializes in small moves. Click below to schedule your quote today!
Reasons to Hire Us for Your Small Move.
Expertise
At our company, we have years of experience in the moving industry and have handled countless small moves. We understand the unique challenges that come with small moves and know how to navigate them efficiently and effectively.
Time-Saving
Even small moves can take up a lot of time, especially if you're doing it all yourself. Hiring The Spirit Moves moving company can save you time and energy, as we'll take care of all aspects of the move, from packing to transportation and unloading.
Cost-Effective
While some people think that small moves aren't worth the expense of hiring a professional moving company, the truth is that it can actually be more cost-effective in the long run. We have the experience and equipment necessary to pack your belongings efficiently and safely, which can help prevent damage during the move.
Peace of Mind
Moving can be stressful, but with our professional moving services, you can rest easy knowing that your belongings are in good hands. We'll take care of everything, from packing to transportation, to ensure that your move is as stress-free as possible.
Flexibility
At The Spirit Moves, we understand that every move is different, which is why we offer a range of moving services to meet your specific needs. Whether you need help with packing, transportation, or both, we can create a customized moving plan that fits your budget and timeline.
Customer Service
We pride ourselves on providing excellent customer service to every client. Our team is dedicated to making sure that your small move is a positive experience, and we'll work tirelessly to ensure that you're satisfied with our services.
Overall, hiring The Spirit Moves for your small move is a smart choice if you want to save time and energy and ensure that your belongings are handled with care. With our expertise, cost-effective services, peace of mind, flexibility, and excellent customer service, we'll make sure that your small move is a success from start to finish. Contact us today to learn more about our small move services and to receive a quote for your move.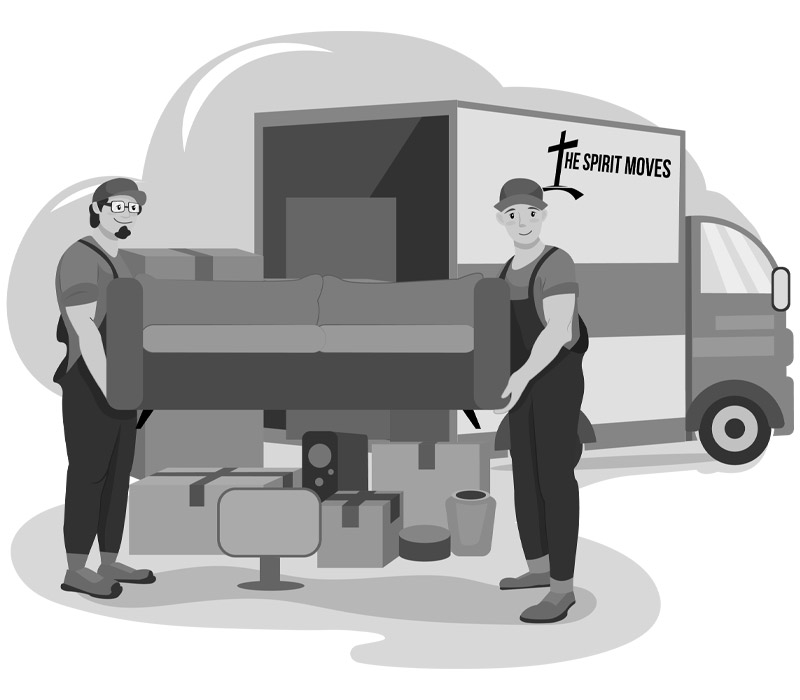 The Spirt Moves is a Licensed and Insured (MCA #9314) moving company located in Fayetteville, GA. We provide professional moving services to Metro Atlanta and beyond. We are a Christian-based business, locally owned and operated, and a member of the U.S. Movers Association. Listed below are reasons to hire our moving company:
High Google Review Score
Professional, Friendly Staff
Free Moving Prep Support Services
Free Padding and Shrink-Wrapping
Senior and Military Discounts
No Additional Charge for Stairs
Free Estimates
Full-Service Moves
Licensed and Insured
Member of the U.S. Movers Association
Local and Long-Distance Moves
Small or Big Moves
"Let the Spirit Move You."